Paper Orphans with Kelly Bartholomeusz
omny.fm/shows/signal-boost

August 31, 2023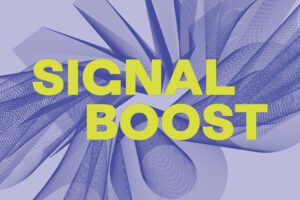 Imagine knowing of records, written about you, that could change your life — but are not yours to access.
Since the end of the Korean War, over 200 000 South Korean babies and children have been adopted overseas under one of the largest and longest running intercountry adoption programs in the world. Many of these adoptees are asking questions about the systems and practices that have shaped the course of their lives.
In this two part series, Signal Boost Participant Kelly Bartholomeusz interrogates the issue of Korean intercountry adoption.
The Signal Boost programme aims to elevate new voices and new ideas in Australian podcasting. It is a tailored mentorship program where participants are given the tools and equipment to realise their audio goals and learn from some of Australia's leading podcast and radio industry professionals.
The Signal Boost Podcast is presented by the Wheeler Centre and made possible by the generous support of the Ian Potter Foundation.
You can find out more at www.wheelercentre.com/signal-boost