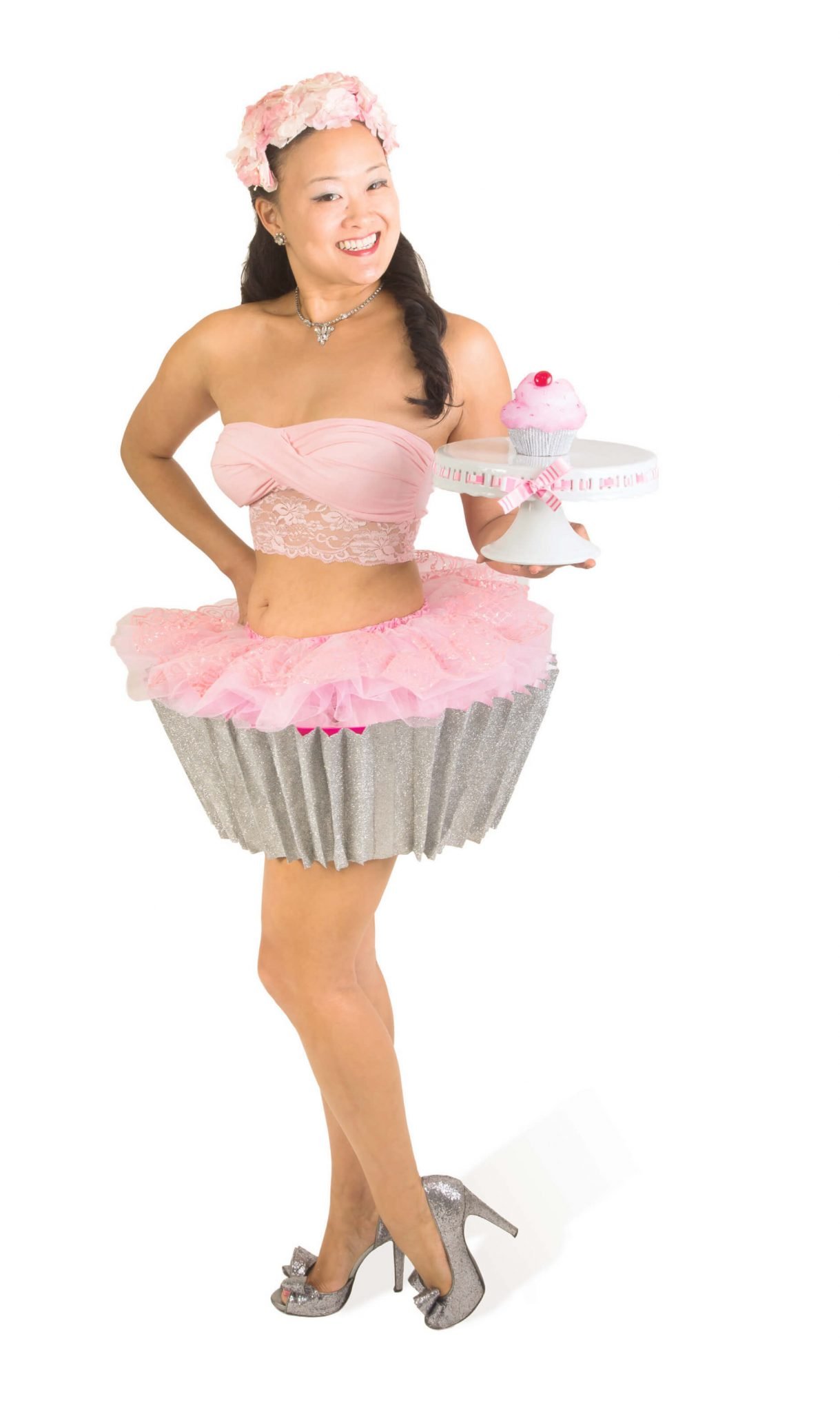 Biography
At 5'3″ tall on the outside and 6'12" on the inside, Mary Bowers is one of Major League Eating's most recognizable personalities.
Orphaned at birth, Mary was adopted by a multicultural family and raised on the eastern plains of Colorado. Surrounded by an abundance of potatoes, corn, and cows, Bowers grew to discover that the small town food festivals of her childhood were an unexpected source of inspiration.
After a brief detour through Arizona, Mary found her way to California where she caught the attention of the fashion industry and began modeling for brands like Kika Paprika, Brit Boy Fashions, and Red Tag Crazy.
In 2011, she made her debut on the competitive eating stage at the West Coast Hot Dog Eating Championship in Orange County, California. Less than one year later, she had become one of the Top 50 professional eaters in the world, entering the Major League Eating ranks at #47. Mary made sports history as the first-ever women's wild card competitor in the 97 year history of the Nathan's Famous International Hot Dog Eating Contest on July 4, 2012 in Brooklyn, New York.
Since then, the foodie fashionista has appeared on ESPN, Fox News, CBS News, and Playboy TV and has been featured in publications such as Marie Claire Australia, the Los Angeles Times, and the OC Register, among many others.
When not working, Bowers gives her time to charitable causes. She has been recognized by the U.S. House of Representatives, State Senate of California, and the City of Los Angeles for her efforts in nutrition education and hunger relief.
Fun Facts about Mary!
Began eating at the age of 0; excelled in the subjects of mac & cheese, spaghetti, and cake as a child.
Performed on stage for the first time at age 3, playing the part of "Baby Filling", sidekick to dental hygiene superhero "Mama Molar" in the church talent show.
Toured the U.S as a show choir singer beginning at the age of 14. Retired from non-karaoke public singing at age 17.
Holds a Bachelor of Architecture degree from the NewSchool of Architecture & Design in San Diego, California.
Hobbies include playing with glitter, playing dress-up, decorating, and chasing rainbows.