The Elk Grove Giant Pumpkin Festival World Pumpkin Pie Eating Championship
Strauss Island Stage at Elk Grove Regional Park, Elk Grove Florin Rd, Elk Grove, CA

October 2, 2016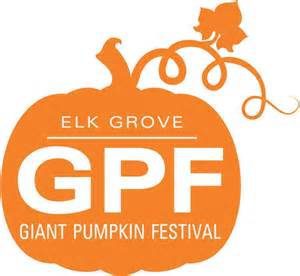 Here is another reason to give thanks: Major League Eating is proud to announce the return of The Elk Grove Giant Pumpkin Festival World Pumpkin Pie Eating Championship to its 2016 slate of sanctioned eating contests. This year marks the third anniversary of this eternal battle between man and woman and pumpkin pie. So much pumpkin pie. Major League Eaters from near and far are warmly invited to sign up to compete in this Championship event. There is no better place to be than Elk Grove, CA, in the early fall light on the first Sunday of October. Seriously, the place is Arcadia.
The Elk Grove Giant Pumpkin Festival World Pumpkin Pie Eating Championship is also the only Major League Eating Championship in which contestants are separated—physically, never emotionally — from the crowd by a moat. Anyone with even a passing interest in siege fortress architecture will understand its role. High atop the castle lies the World Pumpkin Pie Eating Title. All are humbled beneath it. Only the bravest of heart and soundest of stomach can ascend to claim it. At the 2015 Championship, that person was Joey Chestnut, the #2-ranked eater in the world. He ate and he ate and he ate until there was no more time left to eat. Eight minutes; 18lb 4oz. A gallant and noble effort. Matthew Stonie's 2014 World Record of 20b 13oz stands, however, and will again be on the line at this year's Championship.
Do you dare challenge the best Pumpkin Pie eaters in the world? Would you prefer to humbly sit on the civilian side of the moat and gaze upon Major League Eaters' skill and application of will? Will the World Record fall? And if so, to whom? This is The Elk Grove Giant Pumpkin Festival World Pumpkin Pie Eating Championship. At the table or in the crowd — don't you ever miss it!
This contest will take place at 1.30pm Pacific, on Sunday, October 2nd, 2016, at the Strauss Island Stage at Elk Grove Regional Park, Elk Grove Florin Rd, Elk Grove, CA!
All About The Elk Grove Giant Pumpkin Festival!
The annual Elk Grove Giant Pumpkin Festival welcomes guests of all ages to Elk Grove Regional Park over the first weekend in October. What began in 1994 as a small harvest celebration is now Elk Grove's largest family festival and will attract an estimated 45,000 guests this year.
Some of California's heftiest pumpkins will weigh off at the festival. The festival has something for everyone with attractions including the Elk Grove World Pumpkin Pie Eating Championship, pumpkin derby, pumpkin recipe contest, scarecrow-making contest, kids' zone, live entertainment, an art walk, and a race across the lake between giant pumpkin boats!
The Elk Grove Giant Pumpkin Festival is hosted by the Cosumnes Community Services District (CSD) Parks and Recreation Department in partnership with many sponsors. Admission is FREE. Parking inside the park is $10. A portion of festival proceeds benefit local youth and service organizations.