New Years Resolution Quiz

December 19, 2017
Your mind has wandered off like a toddler in an amusement park. What 'thought' has it been led to?
You're rightfully accused of being too fantastic. Your search engine history is submitted as evidence in your court case. The judge and jury consider how you've extensively been researching:
You picked up a time machine at your local thrift shop (top that, Macklemore!). The machine grants you an extra hour every day. SCORE! You use the time to….
Three tacos into #TacoTuesday, you switch gears — it's #TuesdayShoesday, too! Feast your eyes on your feet. Which would you shoes do you choose?
You're being given a free trip! Where do you go?
It's carpool karaoke time! What's your go-to jam?
What part of your life would you like to give a boost?
New Years Resolution Quiz
To Be Fit As A Frittata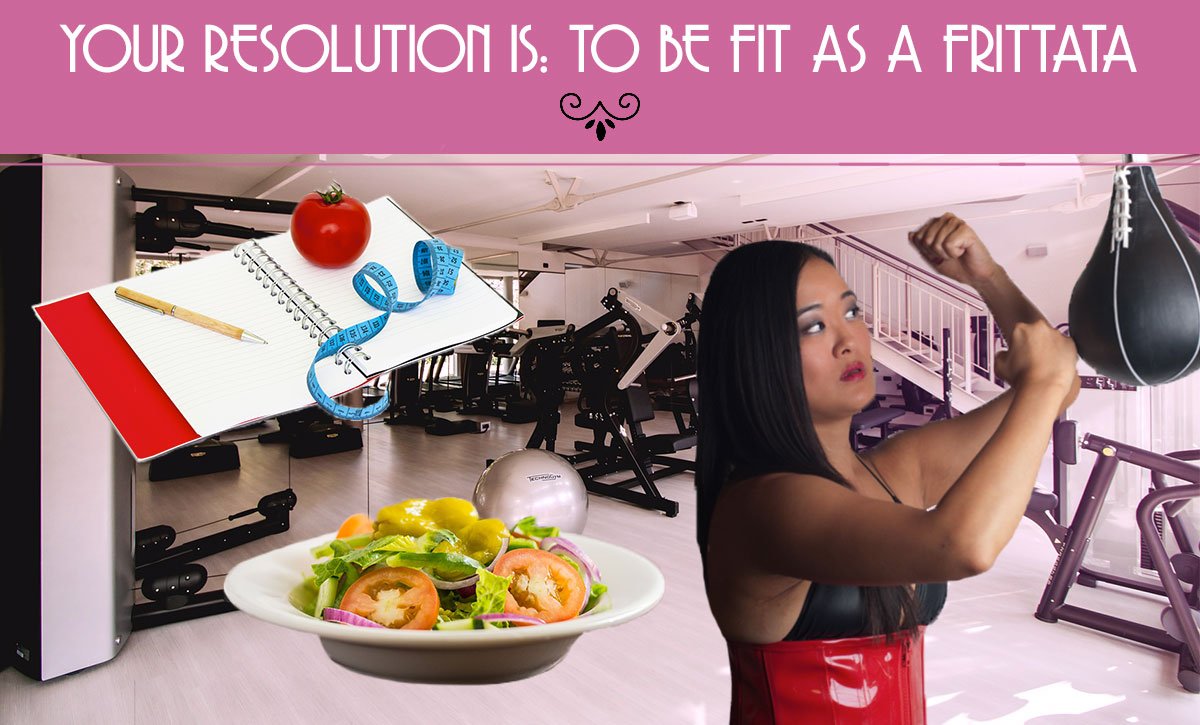 Your New Year's Resolution is to become fit as a frittata! You're wonderful just the way you are, but this is truly your time to shine!
Look and feel your best by breaking down big dreams into achievable daily tasks.
Be sure to make time for yourself! You dessert it! The most important part of embarking on a physical change is
feeding your body
the fuel it needs. Walk into that gym with confidence, and then run
with
it!
Join me every moring for a
full fitness routine
. I promise, we'll get breakfast after we're finished!
(Psssst…..Remember — an apple a day may keep the doctor away, but if you're a smart cookie you'll take any fitness advice with a grain of salt, and consult your doctor before making serious health and lifestyle changes.)
To Have A Happy Noodle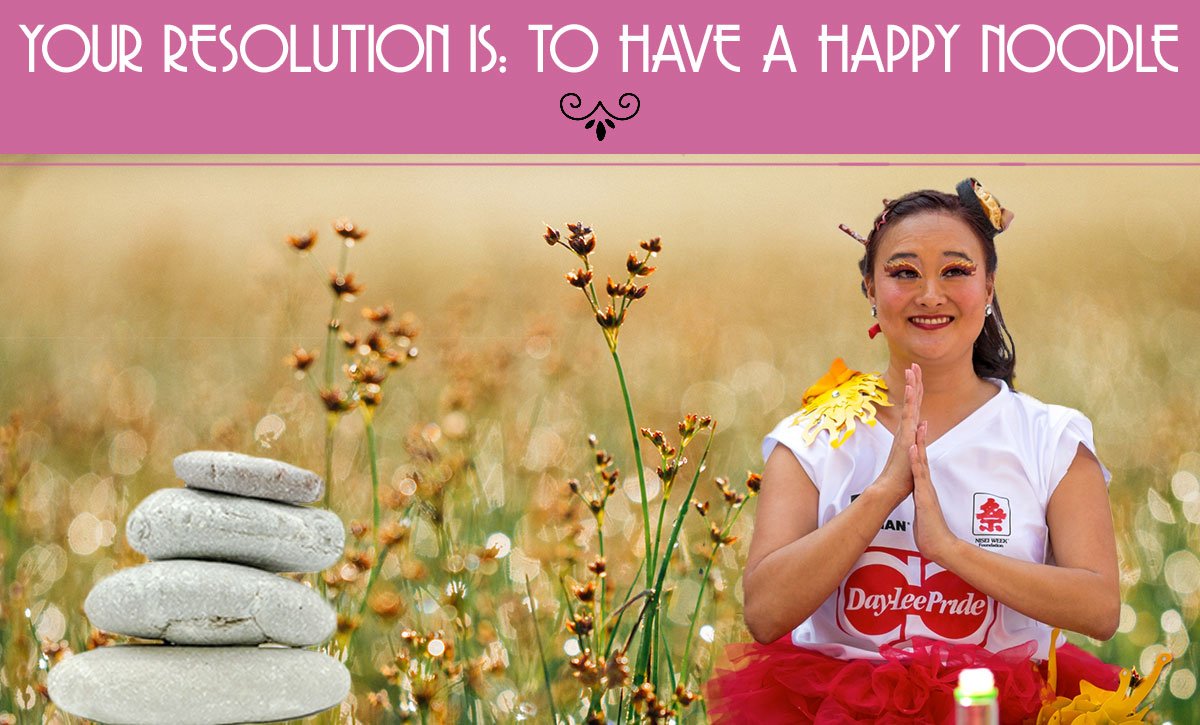 Ohm! Your New Year's Resolution is to have a happy noodle! It's time you took some time for yourself, and granted yourself the peas that you dessert! Here are some tips to help you get happy and become your emotional and mental best.
Meditation:
Meditation is the process of
thinking deeply or focusing one's mind for a period of time, as a method of relaxation. Sometimes doing nothing and clearing your noggin is exactly what you need to feed your brain some yummy, happy, relaxing thoughts. Guided meditation is an EXCELLENT way to get started.
Here are some apps
that provide guided meditations for your various needs.
The most important step in obtaining healthy mindset is learning to set aside some time for yourself. Give yourself a break! Even if you just have five minutes…. From biting into a piece of chocolate, to using a stress ball, there are always ways you can
decompress in 5 minutes or less
.
Find an outlet:
Just changing your focus to a task you enjoy doing can help your brain give a little sigh of relief. Give some of these a shot:
Go for a hike

Do some yoga

Knit

Paint

Swim

Golf

Learn to play a musical instrument
To Become A Social Butterfly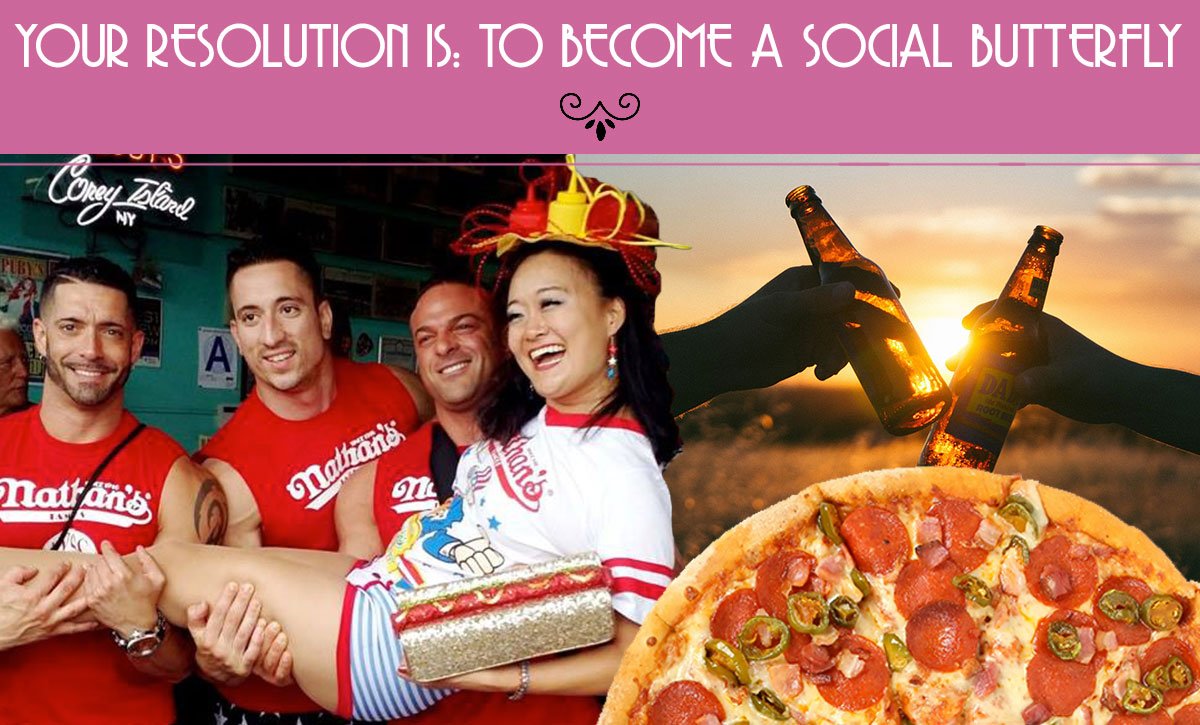 Butter 'em up caterpillar, this is your year to transform into a social butterfly! It's time to take your social life to the next level. You've put  it on the back burner, haven't had the chance to branch out, or have let something hold you back, but not anymore!
Brunch up on your social skills, get out there, and grace the world with your awesomeness! "I'm too busy" puts friends on the back-burner sometimes. Bring friendship to a sizzle on the
front
burner. Round up your friends with fun activities. Find some
fun things to do
with the people who are the peanut butter to your jelly.
When you're a kid, all you have to do is walk up to another kid and say "let's be friends" and BOOM you've got a new bestie. As an adult, it's not always that simple (though if you said that to us, we'd  be instant besties!) Having a healthy social life is a challenge if you've moved somewhere new or don't know many people nearby who share your interests. But
breaking bread with some new peeps
can be pretty awesome if you are willing to give it a try!
Volunteering
is a great way to help others while meeting people who care about people. How does it get better than that?
To Sprout Success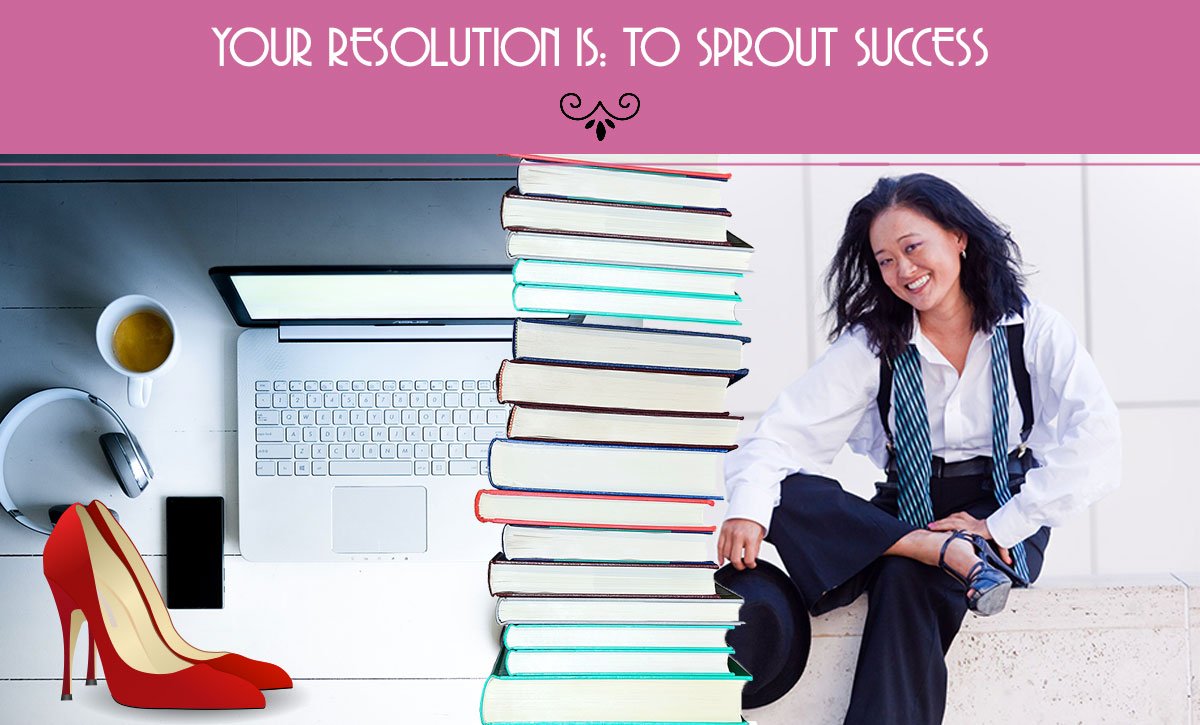 You sauce boss, you! Your resolution is to sprout success! Your career is your main focus right now and you're boiling over with goals and dreams. I'm excited for you too.
Show 'em your skills are cooked to order.
Crepe creative tips
for boosting and customizing your resume to get that dream job you've been drooling over are around every corner!
I believe in you. But the key to achieving your career dreams is believing in yourself and your amazing abilities. Changing your perspective can be a great way to understand the next step in your career!
Listen to the pros
. They've been where you are and now they're bringing home the bacon.
Good luck, cutie pie. I can't wait to see all the raddishing things you accomplish!