Good Day LA
Fox 11 Los Angeles at 7:00am Pacific Time

October 4, 2018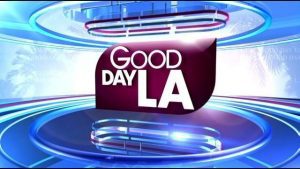 The 2018 Pacific Park World Taco Eating Championship will be held on National Taco Day in celebration of that most mighty of foods in the most majestic of settings, at Pacific Park on the world-famous Santa Monica Pier. It is a date with history as much as it is an eating contest.
Those in the Los Angeles metro area can learn exactly what's in store for the upcoming contest with their friends on Good Day LA on Fox 11. For those joining the broadcast from around the world, the 7:00am Pacific Time broadcast live stream can be found at http://www.foxla.com/live
Learn more about the Pacific Park World Taco Eating Championship to be held at Santa Monica's Pacific Park on Thursday, October 4th.