Starfield Global Concert
경기도 안성시 서동대로 3930-39

April 17, 2022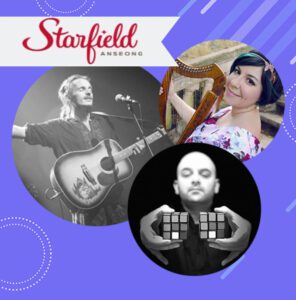 Join Starfield Anseong, as competitive eater Mary Bowers hosts a very special global concert event. International acts from around the globe bring the best in music, magic, and dance to South Korea. This incredible lineup includes music from Aancod, Nell, Tiffany and Michelle Paris; the magic of Dimo; and dance by TDK.
All are welcome at this free, family-friendly Easter celebration.
Learn more about the Starfield Global Concert here.
Global Concert at Gourmet Street
1:00 PM and 4:00 PM KST
Sunday, April 17, 2022
스타필드 글로벌 문화 공연
오후 1시 및 오후 4시
2022년 4월 17일 일요일