Dodgeball Thunderdome
Discovery Channel

September 30, 2020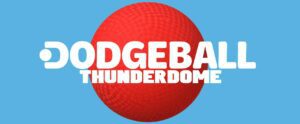 Contestants from all walks of life compete for glory and $25,000 cash in an arena unlike any other. Watch out, this isn't your average gym class game! David Dobrik hosts, as competitors take on an epic sporting adventure in all-new arena where everyday people become dodgeball heroes.
Find out what your favorite foodie is dishing out on the Discovery Channel on Wednesday, September 30th at 9pm ET/ PT!
Watch full episodes of Dodgeball Thunderdome on Go.Discovery.com.