Our Christmas Secret Santa Mission: Barbie Goes Big Time

December 20, 2016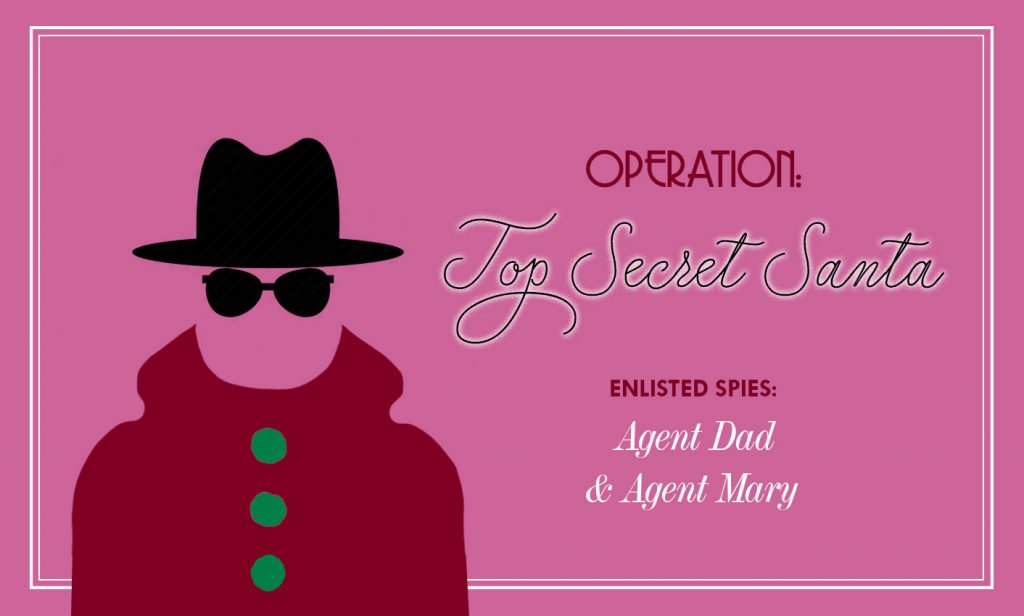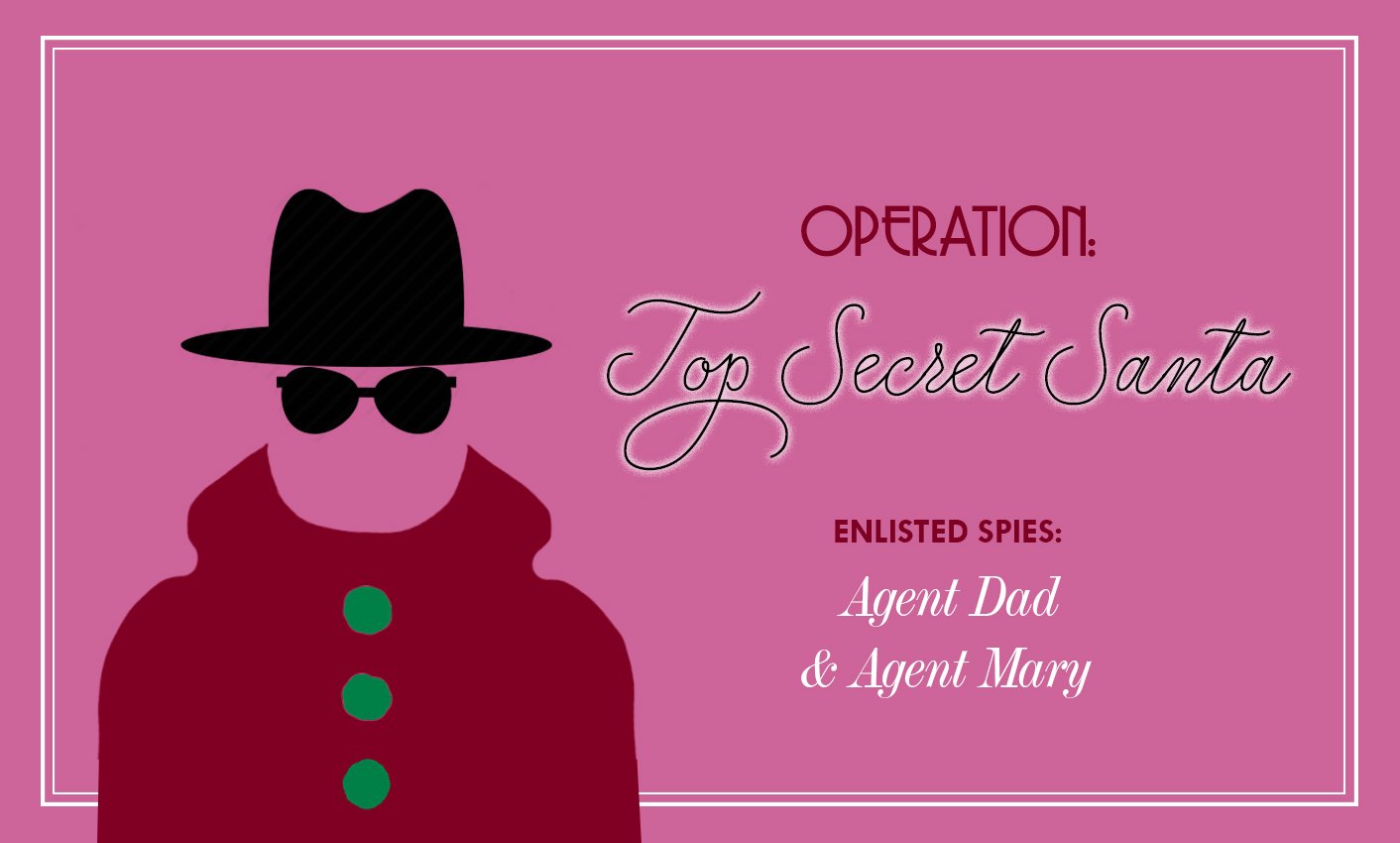 "It's time," my father whispered as he tiptoed into my room. It was well past my bedtime, but I was wide awake, and ready for our secret mission.
"Do you have the Barbie?", I whispered back to him.
"Yes, she's in the car waiting for us. C'mon. Bundle up. It's cold outside."
Dressed more like the Michelin Man than agents prepared for covert operations, we crunched across the Colorado snow.
"Are you SURE you have the Barbie?", I asked Dad once more.
He reassured me and opened the car trunk.
"See? She's right here."
The ribbon-covered package was lying atop the stack of groceries and clothes we had wrapped only hours before. I nodded in approval as he clicked the seatbelt of my car seat. No other kid in my grade was small enough to require a car seat, but I was small for my age. It was embarrassing, but when it comes to secret missions, tiny means more difficult to detect. Tonight, my miniature status was an asset.
We didn't say much as our Buick station wagon made its way down the empty street. Christmas lights twinkled quietly in colors of red and green. Dad had explained everything to me in the store earlier that day:
One of Dad's clients was going through a difficult time. The loss of a grown daughter, followed by the loss of a job had left the man wondering what it would take to create a Merry Christmas for his young granddaughter. The client's pride was one of the few assets the man still possessed, so our response would need to be extra classified to work. This was a job for Special Forces.
At only six years old, I didn't fully understand the mission my Dad enlisted me for. But as I reflect on the memory today, I am grateful to have been raised by someone who taught me the value of being kind.
Our mission was carefully planned. First, we gathered intel from Mom's holiday grocery list. We bought two of everything on it – one set for our pantry at home, the other for Dad's client. We went to the department store, where Dad held up coats and clothes for me to try on, so we could estimate the size his client's granddaughter would wear. She was older than me and I was small for my age, so we added two sizes to everything that fit. We boxed them, wrapped them, and gave the packages a test run by placing the gifts under our tree to make sure they looked "just right" before bundling them up for transport. But something was "off". What was it?
"DAAA-DEEE!", I said, forgetting the difference between inside voices and outside voices. "We HAVE to go back to the STORE! It's an EMERGENCY!"
Forgetting that walking was for inside the house and running was for outside, I ran to my room and grabbed my piggy bank. I popped of the cork and shook its contents onto the carpet. Inside were a few coins, some dead grass, and half of a crayon wrapper.
"Is it enough?", I asked as my father caught up to me. "Is it enough to buy the man's granddaughter a Barbie doll?"
I had never met the man's granddaughter, but I loved playing with my dolls every day after school. Perhaps if she had one too, we might be able to play together someday.
Picking me up from my spot on the floor, Dad hugged me and took inventory, assuring me that using my outside voice and running inside would not put me on Santa's naughty list (though I would have been willing to risk it).
"It's exactly the right amount," he said, smiling as he plopped me back down.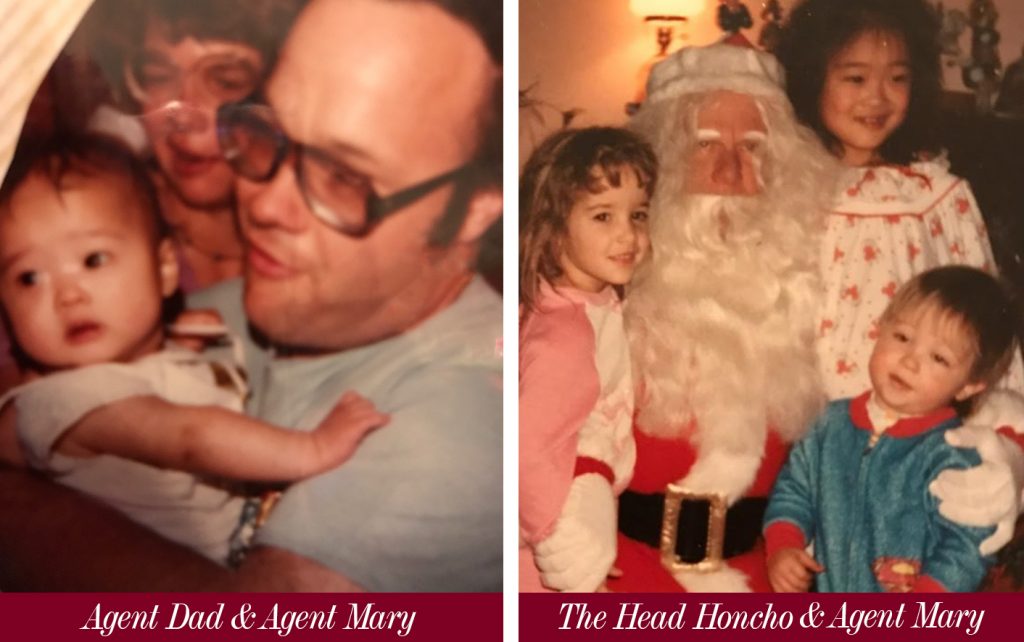 With another journey to the store and another test run under the tree complete, I was tucked into bed at the usual hour of eight o'clock PM, Mountain Standard Time.
I whispered stories to my stuffed animals. I sang songs to myself with my inside voice. I made improvised origami with the bed sheets (as secret agents and secret Santas often do). Then, finally came the words I had been waiting to hear. "It's time."
When we arrived at our destination, it took only a moment for Dad to open the trunk of the car and silently place the packages in front of the door. I imagined myself to be an intimidating lookout from my vantage point in the car seat. The Barbie had landed. Our mission was complete.
I don't know if the man or his granddaughter ever learned the secret behind the holiday magic that year, but I know that it is a holiday and a lesson that I will never forget.
No matter where you are in the world, whether you are spending the holidays at home with loved ones or missing loved ones parted, love is a gift that lasts a lifetime. Your heart can be with the family next door, the refugee from abroad, or with someone somewhere in between. Maybe you are learning to love yourself for the very first time. Whatever the case, whatever the cause, give to and receive generously from those around you. A kind word or a thoughtful present can heal, inspire, and bring hope for a brighter tomorrow. I can think of no better way to express my gratitude for the gifts of compassion and kindness my father gave to me than encourage others to listen, to love, and to risk being on the "naughty list" from time to time. It is well worth the memories.
Happy Holidays to you, dear family and friends. May all of your wishes come true.

PS – Here are a few of the organizations and causes that are closest to my heart this season. Learn how you can share the love at:
Children's Hospital Colorado – Without the lifesaving medical care given to treat my mother for pediatric brain cancer in childhood, she would not have survived beyond the age of twelve. Children's Hospital Colorado is the reason that my mom grew to become 'Mom'. Help families like ours by supporting the research and treatment that not only heals families, but makes them possible.
Feeding America –

For competitive eaters, food is more than a sport. It is the key to future opportunities. But for the 1 in 8 people in the U.S. who struggle with hunger, those opportunities are often out of reach.

 Learn more about the causes of hunger, the solutions, and how you can make a difference.
Karam Foundation – The conflict in Syria has been described by the United Nations as a "complete meltdown of humanity". As a result, there are 3.3 million Syrian students who are out of school and can't continue their education. Sign the petition to ask my alma mater, the New School of Architecture & Design, and universities around the world to create scholarships for Syrian refugees.